We strive to make strategic alliances with other leaders in the dental industry for the benefit of our clients. We understand the difficulty of finding the best services to fit the unique needs of your practice. Versa Solutions has seen real testimonials, witnessed great performance, and worked hand-in-hand with the following Resource Partners. We hope you find immense value in the services our partners provide as we do.

The only dental business platform organizing all of your data in one simple app. Make brilliant decisions in seconds to boost production, save money & empower your team! Blue IQ makes it possible for practice owners to receive regular & customized reports straight to your inbox. Their platform is perfect for every practice owner; single doctor practice to multi-location enterprises.
Special Offer from Versa Solutions:
FREE Blue IQ subscription upon commencing dental billing services with us
 1-hour training session with a success coach of Blue IQ

The patient communication solution that thinks like an office manager. RevenueWell communicates with patients using email, text messages, letters, postcards and even automatic phone calls, and patients really enjoy the online convenience the system provides. On the practice end, RevenueWell has resulted in dramatic costs savings for many practices we work with, and a much busier schedule.
Special Offer from Versa Solutions:
FREE 60-day trial under our coach's license – OFFER ENDS SOON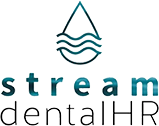 Prevent costly HR mistakes by hiring the professionals. Stream Dental is the industry's leading dental specific HR company that will not only help you find your dream team, but implement HR processes that will grow your practice. As a practice owner, you no longer have to spend weeks trying to find the right candidate. Finally, a virtual HR department you can rely on!

LocalMed provides the only real-time, online scheduling platform available for dental practices. New and returning patients can now schedule an appointment with your practice anywhere, anytime, 24/7. Don't worry about double-booking because LocalMed reads and writes to your schedule in real-time. They will also customize the platform around your practice's unique scheduling rules. Over 85% of clients gain enough new patient revenue the first month of using LocalMed to pay for the service for the rest of the year. How's that on a 33:1 ROI?
Special Offer from Versa Solutions:
Receive a special discount on your setup fee
PROMO CODE: VERSASOLUTIONS

Swell is helping practices of every size collect more patient testimonials directly on sites like Google and Facebook. Consistent reviews are extremely important in today's competitive world and can help your practice be found easier online and stand out from local competition. Swell's technology automates the process of inviting patients to leave public reviews within a matter of seconds and allows you to manage, respond, and track your public reputation from one dashboard. Collect more reviews. Get more patients. Grow your practice.
Special Offer from Versa Solutions:
$0 set-up fee (reg. $99)
20% off monthly or annual pricing
PROMO CODE: VERSASOLUTIONS